NURTURE EMERGING BUSINESS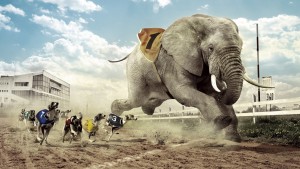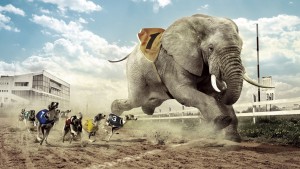 The exploitation strategy highlights the organization's profit-making objective by value creation. 
Exploitation is taking what you already have, and extend it into new areas of revenue-driving activities. Finding adjacent revenue streams, potentially through a broader ecosystem of services, allows you to nurture an emerging business.
Opportunities through adjacencies
As 'Business Operators' we are biased on better ways of doing things as well as a more profitable business portfolio. We renew existing market positions and renew the company's competitiveness and market share within already-defined businesses. Our work typically focuses value creation on existing business offering, processes and practices to improve efficiency, cut down on waste and increase profits. We follow concentric diversification strategies and strategic fits to accomplish your objectives.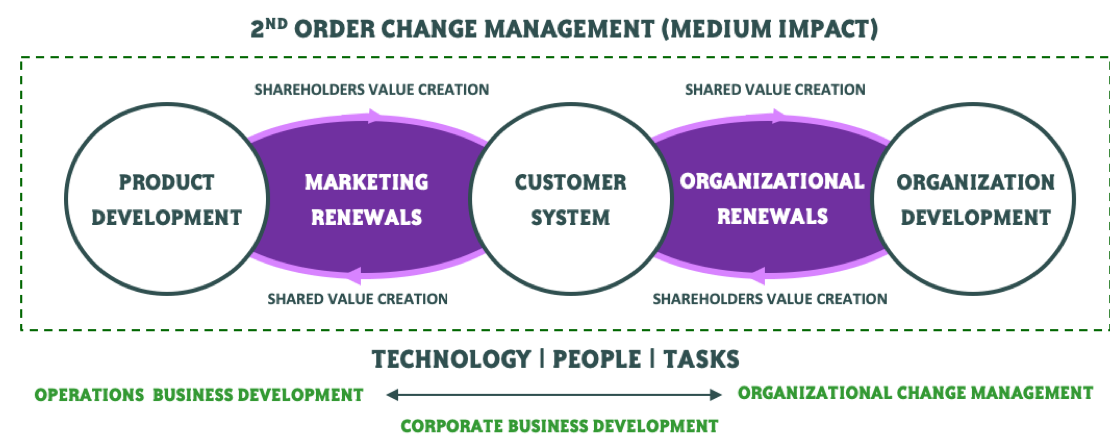 Source: J.R. Schütt – DIWANIYA, 2012
Brand innovation. Use branding as a way to control and manage consumers' perceptions about their products and image. In many cases, branding creates superior competitive advantage for firms. It is therefore not surprising that firms that invest more in innovation also invest more in branding. How much a firm should invest in branding is critically dependent on the business model that the firm pursues.

Service innovation. Service innovations can for instance be new solutions in the customer interface, new distribution methods, novel application of technology in the service process, new forms of operation with the supply chain or new ways to organize and manage services. Service innovation always includes replicable elements that can be identified and systematically reproduced in other cases or environments.

Business process innovation. BPI involve the activities and operations that produce an enterprise's primary offerings. Innovating here requires a dramatic change from "business as usual" that enables the company to use unique capabilities, function efficiently, adapt quickly, and build market-leading margins. Business process innovations often form the core competency of an enterprise, and may include patented or proprietary approaches that yield advantage for years or even decades. Ideally, they are the "special sauce" you use that competitors simply can't replicate.

Network innovation. A fast-emerging alternative management model that assumes the best organizations are networks and not hierarchies is steadily redefining the ways large numbers of people work together. Hierarchical bureaucracies are fast becoming obsolete for the simple reason that we suddenly find ourselves in a completely new world with a completely different set of rules. This new world is aptly called the Wiki World because business excellence is only possible if organizations are designed to manage at the pace of accelerating change.

Crowdfunding. The general idea of fundraising has been around forever, but never before have these capabilities converged like they have over the past few years. Billions of people around the world (the "crowd") are all within a few clicks of one another; crowdfunding brings together ideas and funding to enable collective action on a massive scale.