NURTURE EMERGING BUSINESS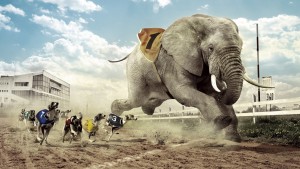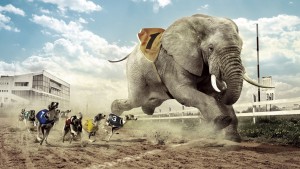 The exploitation strategy highlights the organization's profit-making objective by business excellence. 
Exploitation is taking what you already have, and extend it into new areas of revenue-driving activities. Finding adjacent revenue streams, enhancing your company's business portfolio or acquiring new capabilities and so securing competitive flexibility.
Opportunities through adjacencies
As 'Business Investors' we are biased on better ways of doing things as well as a more profitable business portfolio. We renew existing market positions and renew the company's competitiveness and market share within already-defined businesses. Our work typically focuses value creation (quality) on existing business offering, processes and practices to improve efficiency, cut down on waste and increase profits. We follow concentric diversification strategies and strategic fits to accomplish your objectives.

Source: J.R. Schütt – DIWANIYA, 2012
Sustaining innovations improve and grow existing value networks by satisfying the needs of a customer.
Product transitional change – Marketing innovation. A marketing innovation is the implementation of a new marketing method involving significant changes in product design or packaging, product placement, product promotion or pricing. New marketing methods can be implemented for both new and existing products. Marketing innovations are aimed at better addressing customer needs, opening up new markets, or newly positioning a firm's product on the market, with the objective of increasing the firm's sales. The new marketing method can either be developed by the innovating firm or adopted from other firms or organizations.

Level Of Complexity: Service – Process Management (2)

Market transitional change – Service innovation. In industries ranging from heavy machinery to health care to financial services to consumer goods, service innovation is helping businesses find new revenue streams by satisfying their customer's need to get things done. Service innovation refers to a new or significantly improved service concept, product or process in a new or existing market. It can be for example a new customer interaction or distribution channel, a system that improves the delivery process or new solutions in the customer interface. Service innovation always includes replicable elements that can be identified and systematically reproduced in other cases or environments.

Level Of Complexity: Differentiation – Strategic Development (4)

Process transitional change – Supply Chain innovation. A supply chain is the sequence of activities and agents that moves goods, services and information from source to delivery of products and services. To innovate in this dimension, a company can streamline the flow of information through the supply chain, change its structure or enhance the collaboration of its participants. In a search for competitive differential advantage, many managers of world-class organizations around the globe have come to realize that differentiating on processes is more sustainable than differentiating on products, even if product differentiation still exists.

Level Of Complexity: Positioning – Operations Management (3)

Organization transitional change – Social innovation. Social innovation is the process of developing and deploying new social practices that aim to meet social needs in a better way than the existing solutions, resulting from -for example- working conditions, education, community development or health. These ideas are created with the goal of extending and strengthening civil society. Social innovation is not the prerogative or privilege of any organizational form or legal structure. Solutions often require the active collaboration of constituents across government, business, and the nonprofit world.

Level Of Complexity: Social Contribution (6)