DOING WHAT WE DO, BETTER!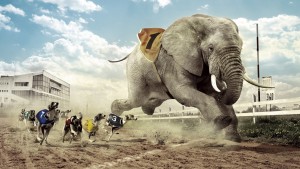 The exploit strategy highlights the organization's profit-making objective. Firms utilizing the exploit strategy should be market oriented i.e. they stress more on its marketing research and market intelligence to find out what its customers want to serve them better. Market-oriented firms exploit the existing resources in an efficient way.
Our area's of expertise
As 'Business Operators' we are biased on better ways of doing things as well as a more profitable business portfolio. We are improving existing market positions and improving the company's competitiveness and market share within already-defined businesses. Our work typically focuses value creation on existing business processes and practices to improve efficiency, find new customers, cut down on waste and increase profits.
Business process innovation